Growing big: exponential organizations in practice
Exponential Organizations grow 10x larger compared to their peers by leveraging on emerging breakthrough technologies and exponential organizational methods.
Exponential organizations differ from linear organizations by thinking differently and using the untapped resources in the market. While traditional organizations are guided by top-down, hierarchical structures with large workforces, exponential organizations put a premium on autonomous teams who source ideas, resources, and even employees from outside the company. Exponential organizations also shun the cautiousness and inflexibility of linear organizations, preferring to take risks and experiment with their ideas.
Below are some well-known exponential organizations and how they grew to the successful ventures they are today: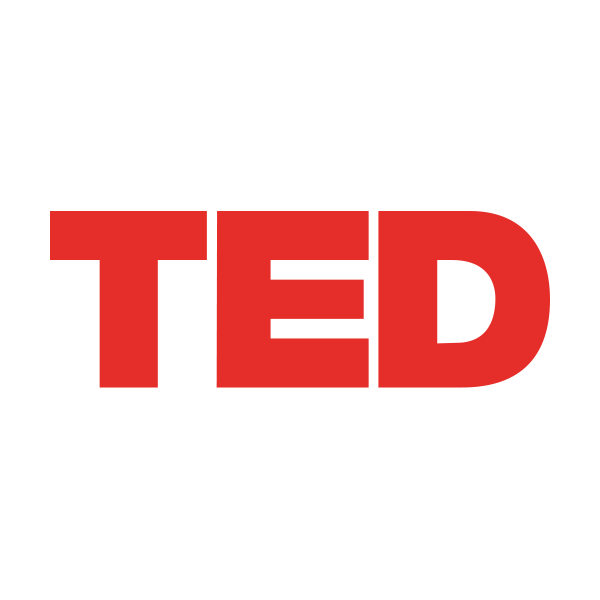 TED
Short for Technology, Entertainment, and Design, TED hosts conferences and dialogues featuring 18-minute talks on "ideas worth spreading." TED rapidly grew when its TEDx initiative allowed people all over the world to organize their own TED-like conference, as long as it falls within the prescribed standards set by TED. From just a single annual conference in California, 12,000 TED and TEDx events were held from 2009 to 2014. 36,000 talks are available and online and has since been viewed two billion times.
GoPro
From a simple idea of attaching film cameras to one's wrist as one goes surfing, GoPro has since evolved into a high-definition action camera and video editing brand. GoPro's rise in popularity was fueled by its strong engagement with its community through social networking platforms, inviting users to create and share their adventures online. From an initial seed capital of around $200,000, GoPro has since grown from into a $2.1 billion company, earning $1.62 billion of revenue in 2015. GoPro is also the third most popular channel on YouTube with 4.29 million subscribers.
Uber
Founded in 2009, the on-demand car service uses interfaces and leveraged assets to match riders with drivers for hire. Active in 400 cities in 70 countries, Uber has around 8 million users, has generated a total of 2 billion rides, with some sources valuing the firm at an estimated $50 billion, far ahead of its $2 billion market capitalization in 2011.
Snapchat
Established just last 2011, the image messaging app has phenomenally grown, registering 150 million daily users as of June 2016, a 35% growth in daily active users from 110 million in December 2015. Allowing users to share photos and images augmented by filters, 9,000 snaps are generated per second, garnering a total of 10 billion daily video views. In just five years, Snapchat's estimated market value rose from $0 to $17 billion.
Airbnb
Airbnb's interface to allows users with extra bedrooms to list their spaces for rent, likewise allows travelers to book these accommodations around the world, and requires both host and guest to review their experience. The service is active in 34,000 cities and 191 countries, and is valued at around $30 billion, up 15 times from being valued at $2 billion in 2011.
Netflix
Founded in 1997 as an internet-enabled DVD renting service, Netflix steadily moved into video streaming. Critical to its rapid growth was its content recommendation software—the algorithms that determine your preferences, then suggest the best titles from its catalog. These algorithms, its vast library, and its exclusively programs contributed to Netflix presently valued at $52.88 billion, riding on the back of 83 million subscribers; certainly far from its initial market capitalization of $267 million and 857 thousand subscribers during 2002.
Haier
From being an unknown brand, mired in debt during the mid-1980s, Haier recovered and became among the world's largest and most respected brands for consumer appliances. The company's turnaround and exceptional growth can be traced to the transformation of Haier's 80,000-strong employee base into 2,000 ZZJYTs (a Chinese acronym for independent operating unit). These ZZYJTs allow team members to freely switch units; propose new products that are collectively evaluated by employees, suppliers, and customers; and empower team members to switch teams and even vote on their leadership.
Haier's innovations increased its four fold over the last 14 years, recording sales of $29.5 billion in 2013, from 55 million home appliances. Haier's market capitalization also tripled from $20 billion to $60 billion during 2011 to 2014.
General Electric
A 124-year old company, General Electric (GE) pursued aggressive partnerships with smaller ExO and tech companies (such as Quirky, Local Motors, and Kaggle) to crowdsource ideas and develop products, and later on manufacture them. GE facilitated the innovation and collaboration process when it opened its patents and technologies to engineers, scientists, and inventors, as well as created a makerspace complete with equipment and training modules.
Tangerine (ING Direct Canada)
Before being renamed as Tangerine, ING Direct Canada completely flattened its organization, got rid of the job titles, seniority levels, management layers, and even traditional offices. The bank also established cafés (the term used for branches), where bank representatives interact with customers over a cup of coffee. Eventually, the cafés evolved into hubs where financial literacy topics were discussed, all the while solidifying customer loyalty with the brand.
With these changes, Tangerine handles 1,800 customers per employee, compared to the average 250 per employee in other Canadian banks—a seven-fold improvement. Tangerine also manages $40,000 deposits per employee, in contrast to the Canadian bank average of $10,000 per employee.
Business Model Innovation, Customer Centricity and Design Thinking, Disruptive Technologies, Education and Productivity, Emerging Market Trends, Fintech, Innovation Development, Retail Innovation and E-commerce, The Internet of Things and Big Data Analytics